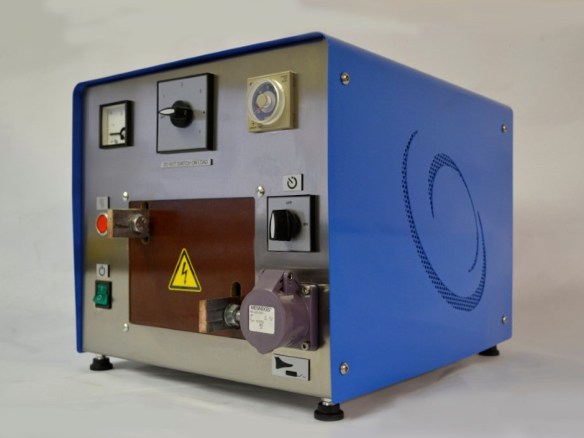 This picture is outdated, new one to be taken soon.
The TP3 Thermopak is a 3KVa power supply unit.
It includes a heavy duty voltage step-down transformer which converts the mains supply to a very low voltage, as required for resistance soldering, but with a secondary capable of carrying a high current.
Like the TP25 the TP3 has a second transformer which supplies the control circuit (switches, indicator lights etc.) with a 24V supply ensuring that the equipment is safe for the operator to use. In addition an earthed screen is between the primary and secondary windings of the heavy duty transformer.
Product Specification
| | |
| --- | --- |
| Dimensions: | H 300mm x W 360mm x L410mm |
| Weight: | 37kg (approx.) |
| Rating: | 3000VA |
| Voltage Range: | 2V, 3V, 4V, 5V, 6V (nominal) |
Specifications Sheet